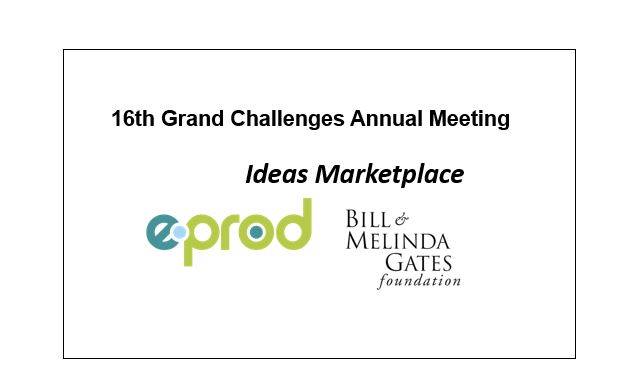 Click HERE to watch the presentation.

The 2020 Grand Challenges Annual Meeting (19th – 21st October) is an annual event organized by Bill & Melinda Gates Foundation. As part of this event, the Ideas Marketplace offers researchers, companies, and project teams a platform to present their work to specialists and leaders in both the digital farming and crop analytics ecosystems.
eProd Solutions is proud to have been invited to showcase how its Supply Chain Management platform for the agricultural sector is pushing the boundaries of innovative digital small holder production systems. The eProd presentation will join three others in a sub-track entitled "Finance and Insurance Services" , moderated by Stewart Collis, Senior Program Officer, Digital Solutions, Agricultural Development at the foundation.
The Marketplace will occur during the second session of the 2020 Annual Meeting on Tuesday 20th October between 14:00 and 20:00 EAT . For more information please visit the Grand Challenges website or contact info@eprod-solutions.com.