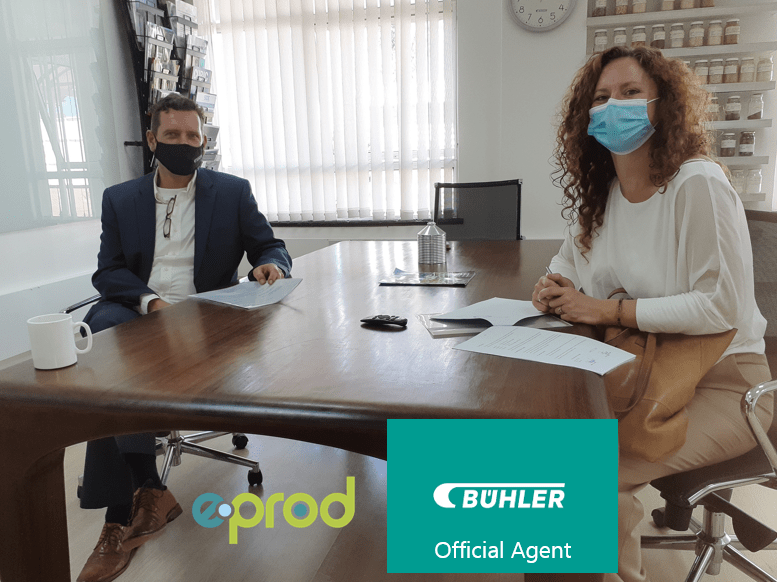 eProd Solutions Ltd has become the Official Agent for Buhler (Pty) Ltd in the lines of business of cleaning, handling, and milling of grains, maize, millet, sorghum, and others), oil crops (sesame and sunflower), pulses (soy, common beans), coffee processing, green coffee handling, nuts handling (macadamia, cashew, pistachio, optical sorting, rice handling, and processing, covering the following Kenya, Uganda, Tanzania, Rwanda, Eritrea, Somalia, Burundi, Djibouti, South Sudan, and Sudan.
"There is great complementarity between the two businesses as we both offer services to the same commercial companies.", says Almut van Casteren, MD eProd Solutions. The equipment market is very dynamic and established players constantly need to innovate to keep their market position. "eProd's strength is to offer an advanced but affordable Supply Chain Management ERP which opens up new market opportunities for our company, and we are looking forward to a strong partnership", Matthias Grabe, Managing Director, North East Africa – Buhler Ltd.
Parent company Bühler Holding AG is a Swiss multinational plant equipment manufacturer. It is a global market leader known for plant and equipment and related services for processing foods and manufacturing advanced materials. The organization holds leading market positions worldwide in the fields of technology as well as processes for transforming grain into flour and animal feeds, producing pasta and chocolate, and manufacturing die-cast components.