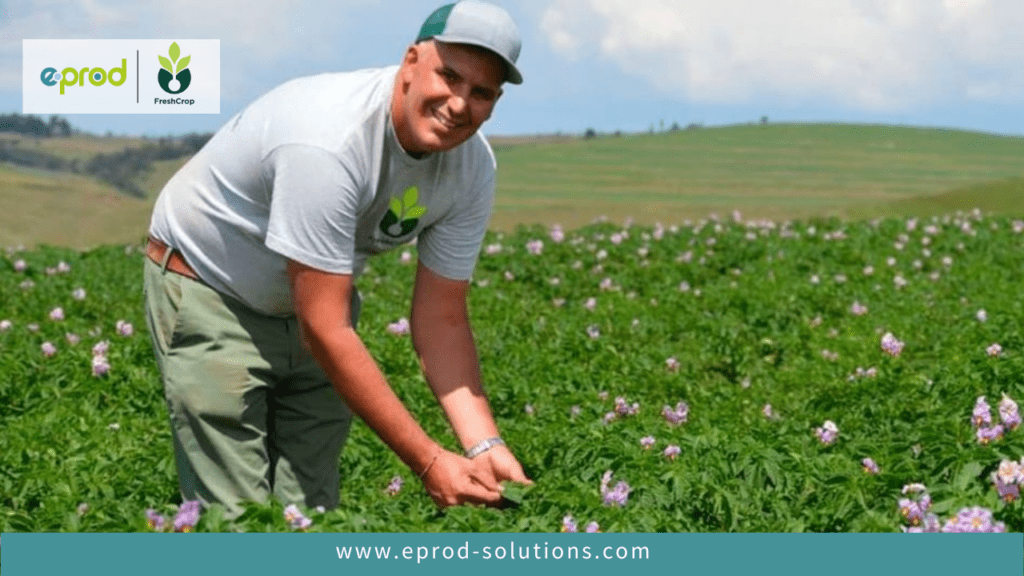 Potatoes are the second most consumed food crop in Kenya, with approximately 800,000 smallholder farms growing them on 158,000 hectares of land. However, certified potato seed production in Kenya accounts for less than 2% of the demand. This lack of access to quality seed and planting materials contributes to high disease rates in crops, lower production, lower profit margins for farmers, and overall food insecurity.
FreshCrop, a Kenyan producer of Irish potato seed, seeks to address these challenges as it aims to increase quality potato production within Kenya. In 2022, FreshCrop's approach from tissue culture to consumption enabled the company to become the leading producer of certified potato seed and ware potatoes in Kenya. In 2023, FreshCrop was awarded the national presidential award – Best Commercial Farm in Kenya.
We are proud to be a part of FreshCrop's journey to digitalize their certified seed production. FreshCrop utilizes a range of services provided by eProd for seed production, such as traceability of seed, stock account management, certification process, mapping production field polygons, seed sales, communication with seed clients, and much more.  Ashley Gasperi, one of FreshCrop's Directors, mentioned "We are eager to continue the journey of being fully on the platform for all activities. We are happy to say that our agronomy production recording is fully in eProd and has been very useful. Sales are almost fully in eProd – the new inventory module will allow for that to be 100% – and we look forward to our expansion to our contract farmers in 2024."   
As a leader in certified potato seed production, FreshCrop's mission is to bring about industry-wide change, from tissue culture to consumption, through farmer empowerment, agro technology, and climate-smart agricultural practices. The eProd software is set to support FreshCrop in streamlining their operations, improving efficiency, and empowering smallholder farmers with access to vital resources.
With the increased demand and brand recognition, FreshCrop is poised to continue expanding the production of certified seed and ware potatoes, along with large-scale production of other crops for rotation for local and export markets. This collaboration between eProd and FreshCrop is an important step towards realizing the potential of digital technologies in the agriculture sector in Africa.