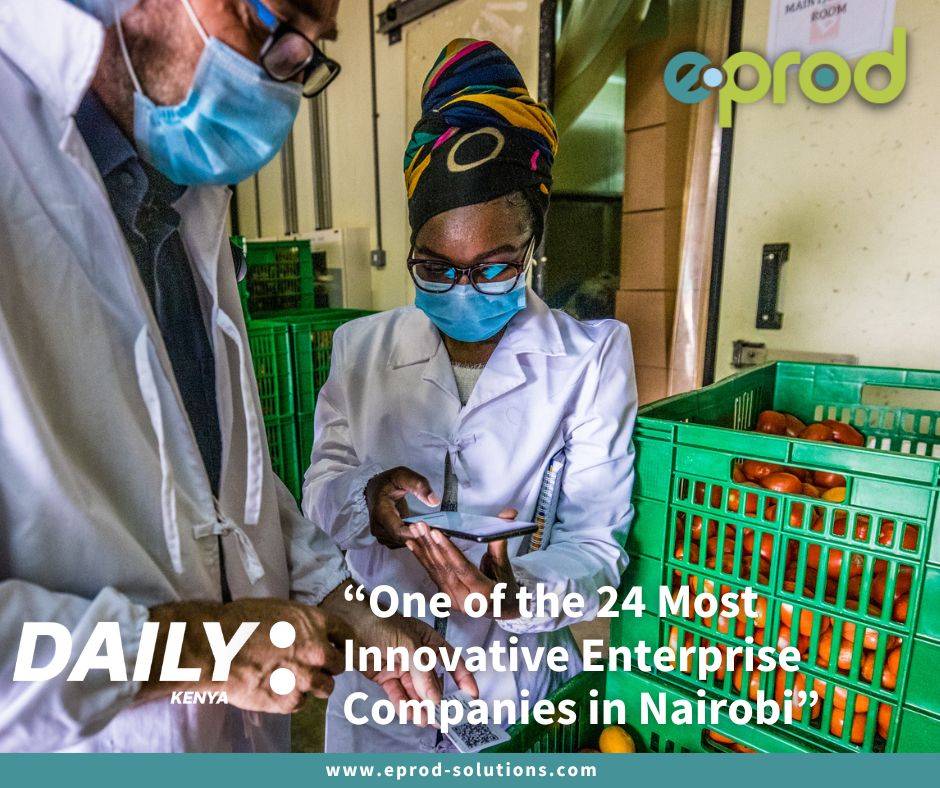 We are honoured to be featured in the UNEP report, Digital solutions for agricultural value chains in Kenya: the role of private-sector actors, as one of the key actors providing ICT services in Kenya. The study published in December 2021 compared about 20 Kenyan ICT solutions.
It is widely understood that the use of ICT in agriculture is a significant factor that can disrupt and transform the industry to make it more climate-smart and contribute to feeding the world in the coming decades. FAO emphasized at an early stage of digitalization that likely 70% of the production improvement required to meet the growing global demand is going to come from technology. This is now being confirmed.
Kenya's economy depends heavily on agriculture, which also offers significant potential for export opportunities, income generation, and employment. As mentioned in UNEP's report, numerous ICT SMEs and start-ups have emerged in the country in response to the business opportunities offered by digitalization. eProd is one of the ICT SMEs mentioned in the report. So, what makes eProd a unique platform to enable the private sector to source from smallholder agriculture:
Send localized weather forecasts to farmers through SMS
Small-scale farmers have limited access to reliable weather forecasts, making it difficult for them to plan farming activities. To fill this void, eProd integrated different forecasting models that generate accurate, GPS-based weather forecasts that can be sent via SMS to the farmers.
Offline Functionality
Africa's rural areas are still largely unconnected to the network. Where data networks do exist, they are intermittent and occasionally too expensive to maintain continuous data. The mobile application from eProd was created with offline usability in mind. The mobile platform has been optimized for 2G networks to ensure quick uploads and downloads. Agribusiness extension agents can gather data from farmers on-site with ease and sync it to the eProd servers later once they have access to a stronger signal or network. The system also runs entirely in the cloud, enabling agribusiness to connect data from rural areas to international markets, which is essential for produce traceability.
Full traceable produce for the export market
Our clients place a high value on produce quality. Traceability allows for the tracking of produce back to individual farmers. The integration of quality parameters is product specific and can trigger multiple actions, bonuses, or price reductions at the same time, as well as completely reject produce in the case of adulteration.
Financial inclusion and management
eProd provides flexible payment methods, including mobile payments, and facilitates market transactions. It also improves access to finance for the farmers. Recently, eProd partnered with LendXS as eProd users can provide credible credit scoring data. This partnership will enable Agri SMEs clients to assist their smallholder farmers in obtaining the financing they require to expand and grow their businesses.
Capacity building
eProd is dedicated to increasing agribusiness farmers' productivity by managing and tracking training to support certification.
Affordability
eProd is committed to providing a product that is reasonably priced in relation to market margins. eProd provides software licensing packages that are affordable and priced based on the number of farmers with whom an agribusiness intends to work.
Through eProd's innovation and digitalization, agribusinesses use data to strengthen farmer networks, improve internal efficiencies, and mitigate climate change risks. "It is our mission to help agribusinesses develop long-term and sustainable partnerships with farmers through an affordable and robust supply chain management system that makes the complex simple", says Almut van Casteren, Chief Revenue Officer and eProd Solutions' co-founder.
Read more about UNEP's report on Digital solutions for agricultural value chains in Kenya here.